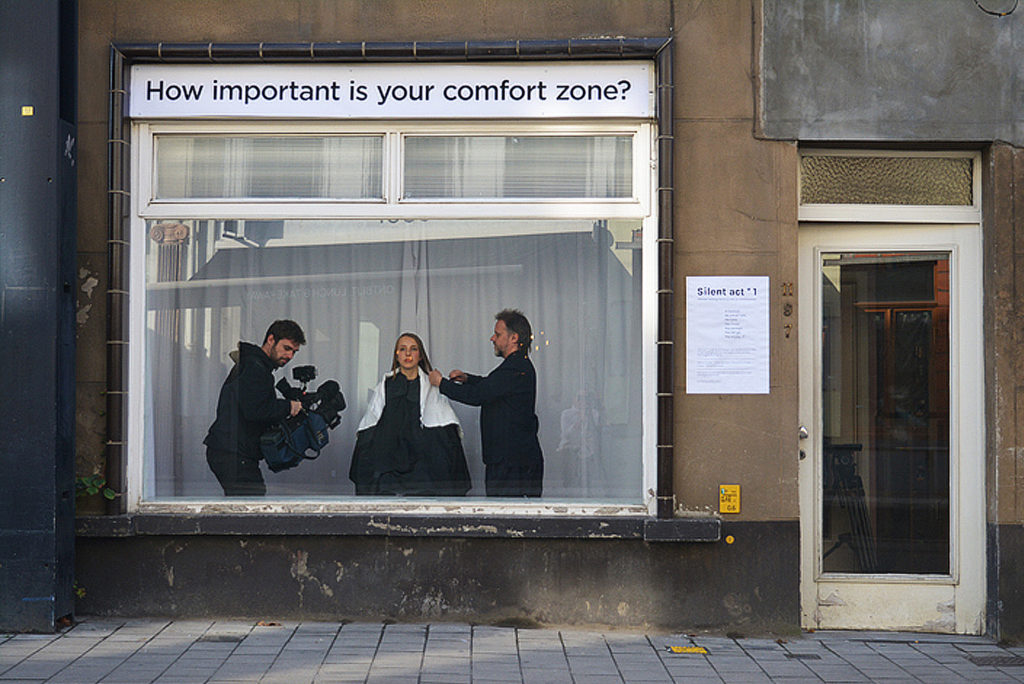 Silent act is the first performance from a series what happens in silence.
This series of performances takes as a starting point daily tasks that a performed in silence. The absence of words changes the experience in its entirety. Think of getting a haircut without a single word said, not a single suggestion made.
How much do you value your comfortzone?
Credits
Idea and concept : Liesbet Hermans
Hairdresser: Thierry Pommerell
Performers: Clementine Haelvoet, Hanne Vandecandelaere, Tereza DC
With support from Sudio Letterlik, vzw Waerbeke and 'de dag van de stilte', Ghent