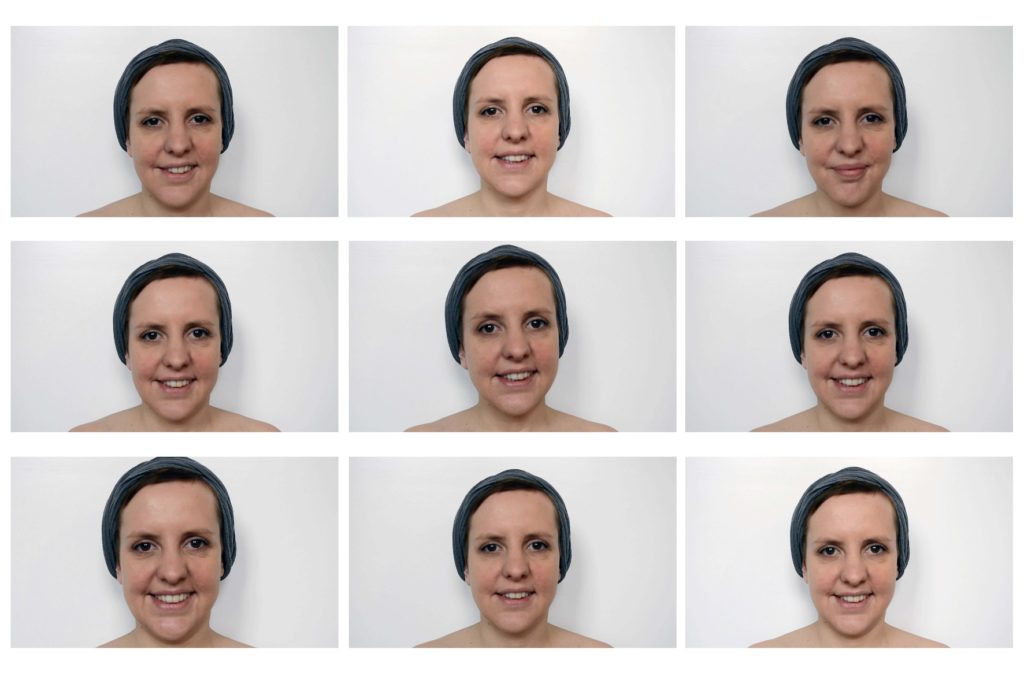 >
TWICE I HAVE LIVED FOREVER IN A SMILE
Twice I have lived forever in a smile (Edward Estlin Cummings) is een videoperformance van een 30 minuten lange glimlach. Het onderzoekt de ervaring en authenticiteit van een glimlach als een natuurlijk gebaar, blootgesteld aan een groter tijdsbestek. 
Lach je vaak? Hoe is je lach? Hoe ontvouwt het zich op je huid? Maakt het je blij? Is het echt? 
[Probeer dit thuis] 
Credits
Credits Concept en idee: Liesbet Hermans
Performance: Liesbet Hermans
Productie en montage: [post]human
Videoperformance in het kader van het project RAAM (Gent, BE)