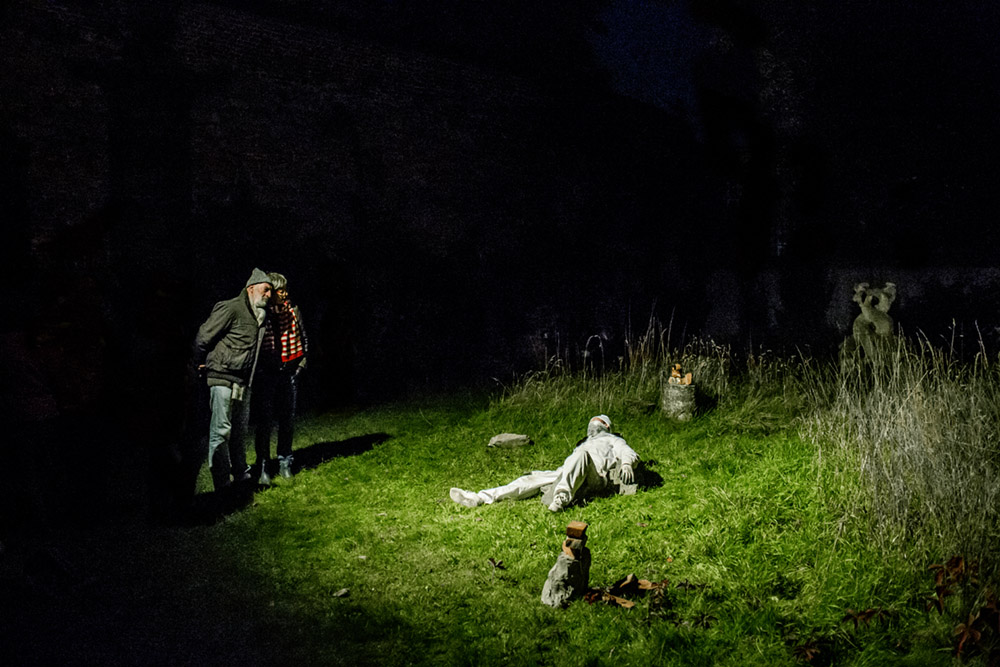 Mute is a performative field where bodies meet to experience and share silence. It's an intuitive working place for performances and improvisations without sound. Research and presentation melt together to form a confrontation between artist, public and location.
Mute is a living landscape, as the boundaries between artist and audience fade, seemingly banal and day to day things come into clearer view. Mute takes place at the crossroads between theater performance, museumspace and public space. It's a collective experience that can take a very personal character without any sound stimuli in a space that allows simplicity to speak. The attention is focussed on experiencing the moment. An 'inbetween' where we can meet one another with or without (mouth)mask.
Credits
Concept and curator: Liesbet Hermans
With support from the Flemish government and the city of Ghent.